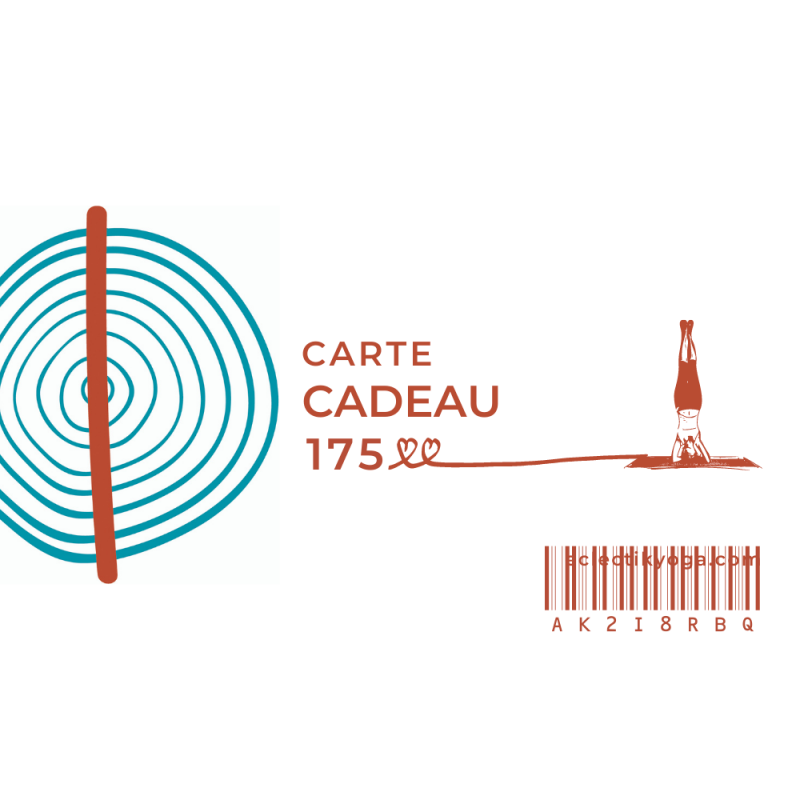  
Carte Cadeau 175 €
This voucher can be used several times (as long as the balance is positive).
The amount value will be use only in ATI.
Available until: Date of mailing of the card by Email +12 Month
Product customization
Don't forget to save your customization to be able to add to cart
By instantly gifting someone an E-gift card, you give them the freedom to choose their own yoga equipment. 
Easy to send, accompanied by a personal message… with a click, you're sure it will arrive on D-day!, 
…. And Eclectik Yoga's commitment makes it an E-card with social and solidarity values!