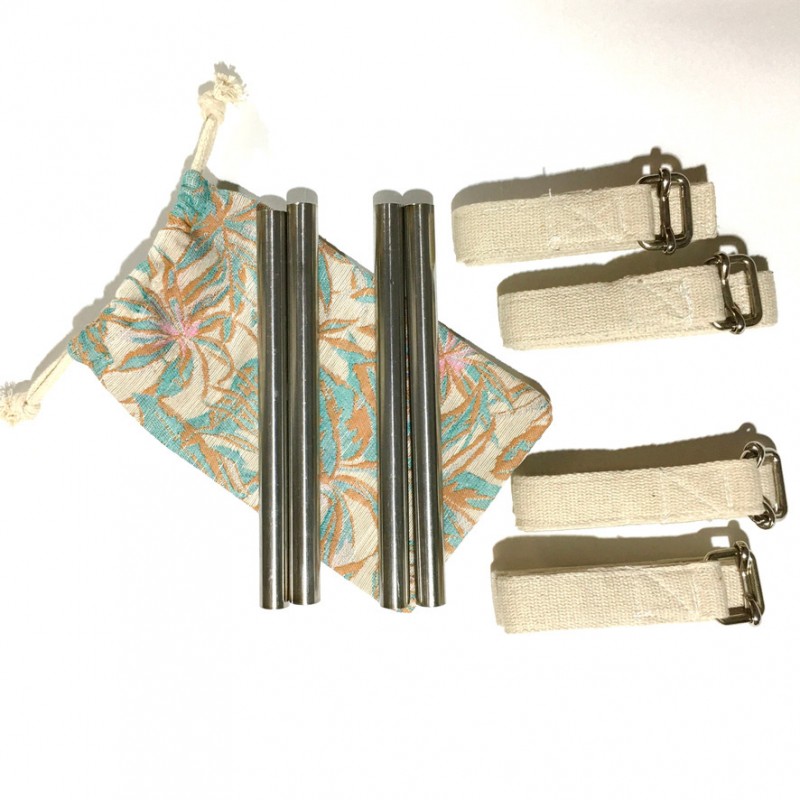  
Metal yoga therapy rods for knee alignment
Metal yoga therapy rods for knee alignment 
Set comprising:
- 4 solid stainleess steel metal rods, diameter 20 cm, with beveled edges for greater comfort in contact with the skin
- 4 very short, double-thickness, natural cotton straps.
- 1 small cotton bag
"The rods are a way of improving knee alignment to heal the knees and their attendant problems. BKS Iyengar developed these props specifically for the knees ***
Knee rods are used for straight legged poses positioned as clase as possible up to the sides of the knee cpas and held in place by belts strapped above and below the knees as shown in the photograph.
The rods promote extensin of the knee ligaments and alignmet of the patella and leg bones"  Lois Steinberg. "Iyengar Yoga Asana Alternatives: the Knee", ed PH.D
*** smaller rods can also be used for the elbows and other parts of the body. 
Data sheet
Longueur

tiges : 20 cm

Weight

1200 grs

Compositions

Rods: stainless steel. Strap: 100% natural cotton, stainless steel buckle.

Origine

Inde